In 2015, more than 190 world leaders committed to 17 Sustainable Development Goals (SDGs) for the United Nations' Agenda 2030. The SDGs seek to achieve a more prosperous, equitable, and sustainable world under 5 overarching themes.
These themes, "the five Ps" focus on:
People
Planet
Partnership
Prosperity
Peace
The Goals
The 17 goals are expansive and cover a range of focal points, including No Poverty (Goal 1), Gender Equality (Goal 5) and Reduced Inequalities (Goal 10). For a list of all 17 goals, you can check out the UN SDG site.
What do these goals have to do with LGBTQI people?
While there are no goals specifically dedicated to LGBTQI equality, the intersectional and comprehensive nature of the goals leaves much consideration for those who face inequality on the basis of their sexual orientation, gender identity, gender expression and sex characteristics (SOGIESC).
The foundational principle of the 2030 is "Leave no one behind" which is of particular interest to the LGBTQI community as the people most affected by inequality and lack of equal access to resources are those who belong to intersecting vulnerable populations. For example, people who are queer, trans, black, poor, disabled and living with HIV are often barred from accessing resources that allow them to live with dignity, simply because of who they are.
The SDG Mobile Gallery
In November of 2018, the UN office for Barbados and the OECS launched their SDG Gallery which promoted local awareness of achieving the 17 goals. The gallery focused on engaging the general population on how the 2030 Agenda connects to their daily lives and the roles that they could play to move the agenda forward.
The gallery, hosted at the Barbados National Museum and Historic Society, was an interactive space which ran for 9 days. It saw takeovers by various civil society organisations across the country whose goals and focus specifically fell in line with the 2030 Agenda.
Our Takeover
We were particularly excited to partner with SHE – Barbados (a local NGO focused on advocacy for Queer women and Transgender people) in our takeover of the UN SDG Mobile Gallery. In our takeover, we focused on SDG 10, Reduced Inequalities.
A rousing success, our takeover focused on different aspects of gender and sexual diversity, through a Caribbean lens.
As part of our takeover, we played "The Privilege Game" with participants and where pre-configured identities were drawn at random, with varied races, sexual orientations, gender identities, income and other factors. Starting off on equal footing, participants were then instructed to take steps forwards or backwards depending on different parts of their identities. For example "if you're white, take one step forward" or "if you are gay, take one step back". This really allowed participants to visualise the ways in which parts of our identity that we have no control over, dictate the privileges that we are afforded in life.
Our takeover also featured a huge, interactive version of the gender unicorn, where participants were given the chance to identify their own gender identity, sexual orientation, sexual attraction, gender expression, emotional attraction and sex characteristics.
The interactive experience saw participants particularly enthusiastic to engage, regardless of SOGIESC. This created space for dialogue and education on gender and sexual diversity – shattering the perception that SOGIESC language is only pertinent to LGBTQI people. The truth is that everyone has a sexual orientation, gender expression, gender identity and sex characteristics.
Another aspect of our takeover was a display which highlighted famous LGBTQI Caribbean persons who have contributed to Caribbean culture in several capacities like art, literature, culture, academia, politics and more. This included famous faces like:
Audre Lorde
Andil Gosein
Angelique Nixon
Award-winning writer, artist,
teacher, scholar, activist, and
poet born and raised in The
Bahamas. She is currently a
Lecturer and Graduate Studies
Coordinator at the Institute for
Gender and Development
Studies in Trinidad and Tobago
Calypso Rose
Diana King
Jamaican singer-songwriter
best known for her hit "Shy
Guy" and remake of "Say a
little prayer for you" from the
movie My Friend's Wedding
Didi Winston
Decorated Barbadian cultural
performer, dancer and
celebrated make-up artist and pioneering LGBT
activist.
Kei Miller
Dominique Jackson
Jowelle DeSouza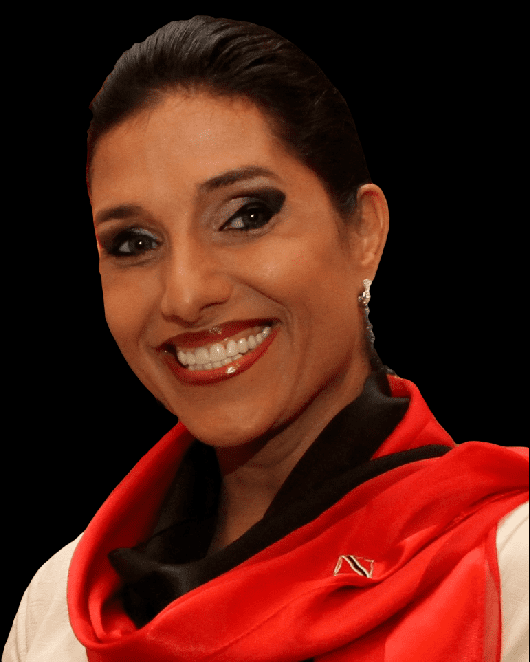 Marlon James
Meiling Esau
Monet X Change
Stage name of Kevin Bertin, an
American-St. Lucian drag queen
and television personality best
known for competing on the
tenth season of RuPaul's Drag
Race and winning Season 4 of RuPaul's Drag Race All-Stars,
making her the first queen of colour to ever hold the All-Stars title.
Michelle Lee-Ahye
Nhojj
Peter Minshall
Rinaldo Walcott
Rajiv Mohabir
Staceyanne Chin
Ricky Martin
The gallery highlighted the importance of LGBTQI visibility and representation and proved that Caribbean people are more than willing to engage on issues surrounding gender and sexuality – we just need to continue fostering safe spaces where these conversations can take place.